reminder and inspiration.
sometimes i need to remind myself of things that i've made in the past in order to inspire more. I want to make more knitting needle / crochet hook cases sometime soon. So as reminder and inspiration, here is one that i made last year for ANT. I really liked how it came out. It was made from a combination of new and vintage fabrics, and fit large knitting needles. Unfortunately, the event was very poorly attended and noone wanted to buy it, but i did trade it to
another artist
who liked it a lot. (check out her books! the website doesn't do them justice, they are breathtakingly beautiful).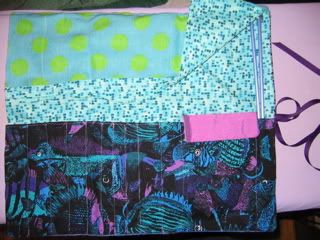 outside, rolled up: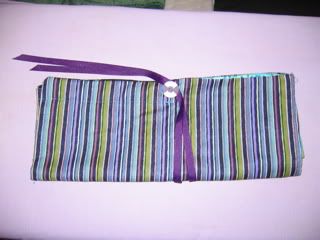 hopefully this will help to inspire me to bring out my sewing machine and get to work! of course, that would mean cleaning up the bead explosion that currently inhabits my "craft desk" (half of the shared home office).