Murphy Strikes Again.
I am making good progress on the yoke of my Rosedale Sweater. Truckin' right along.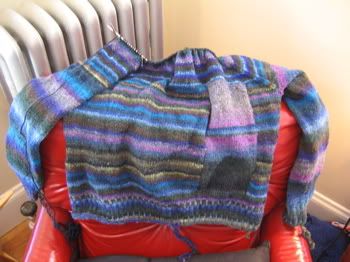 This is significant because it means that something else is going to happen when i least expect it. See this innocent basket of cast-off granny squares here?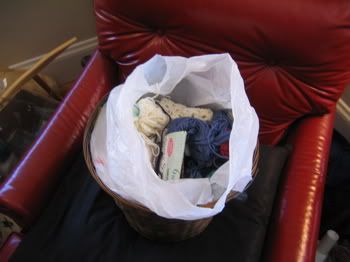 (i was working on a granny square afghan, but i abandoned it at least 3 years ago. anyone want them? there's about 1/3rd of an afghan's worth. plus the yarn for the rest.)
but that's not the point. the point is that i was looking for something else in my craft room... but look what i found UNDER the bag of granny squares: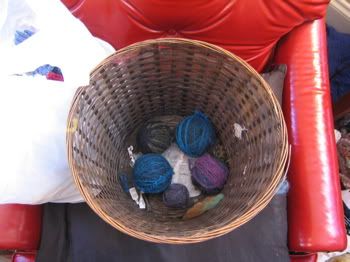 yes, that would be
the missing Kureyon
. We all saw that one coming a mile away...