Come to Worcester!
Looking for something interesting to do this weekend? Live nearby?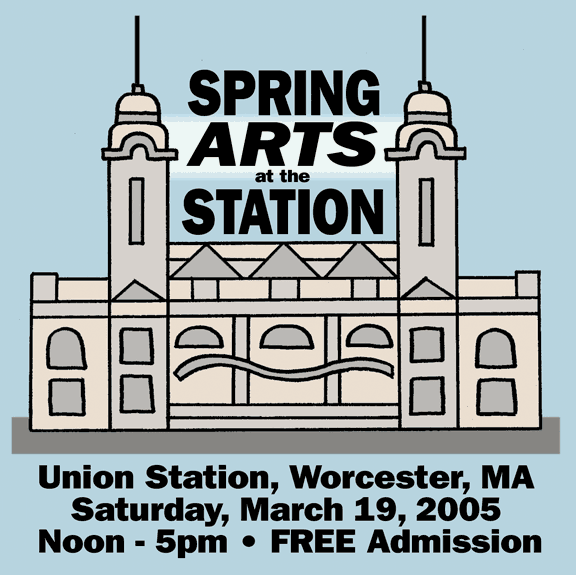 Browse wonderful arts, music, crafts, and performances from over 70 local and new england area artisans. See gorgeous Union Station. Get a jump on your christmas shopping! Along with handspun yarns and knitting accessories there will be people selling other knitted items, paintings, purses, jewelry, t-shirts, glass work, cartoons, buttons, cards, journals of all types and sizes, you name it!
For those of you (boston!) who think there's nothing going on in the Wootown, you're dead wrong. I could write a treatise on great places to eat in worcester - but i'll spare you. (seriously, if you want something cool to do in worcester... ask me! i'm your gal.)
Please come!