Monday, January 08, 2007
About Me
Name: Dharia
Location: Waltham, MA
a laboratory scientist by day who turns to the arts at night. A libra, who feels tremendously 'out of balance' without art to go along with the science. An obsession with color, texture, and the smell of sheep.
Treat yourself to some nice yarn!
Skeintily Clad
Shop.
Plain Mabel
more about me:
Artisan Women of Worcester
Dinersaur
a blog that Darius and I write about diners.
Diner City Scooter Club
. Me, my vespa, and other scooter nuts.
Uncommon Threaders
: a blog for guests on the DIY Network show.
my Del.icio.us bookmarks
Join the ScienceKnits Ring!
Are you a knitting scientist? Want to know what this webring is about? click
here
.
Completed Items
Gallery of completed stained glass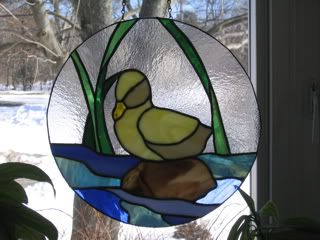 On the Bobbin
Lofty Goals
projects i'd like to knit in 2007:
Rogue. yarn?
Clapotis from my handpaints
a kitty bed from my handspun leftover tidbits
Hot Lava or Blackberry cardigan from Noro in stash.