Circular Needle Case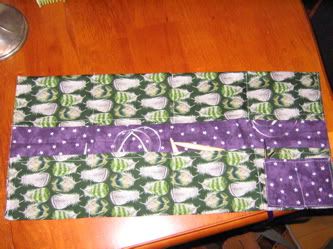 Here's the needle case i made for
Sarah-yarnstore's
circular needles. She was in a
desperate state
before.
Want one of your very own? Or stitch markers? handcrafted knitting needles? Handpainted yarn? Also finished knit items, stained glass, beaded jewelry, paintings, pottery and more! all made my local women for sale this weekend at the
Artisan Women of Worcester
event. Sunday from Noon - 5 pm. There will be demonstrations from artists, coffee & pastries, and a lovely afternoon for everyone. Please join us!